Is This Season 6 Casting Call for The Leader of The Hilltop?
A few weeks ago, aerial screenshots of the former prison set were released showing what many assumed was the new location of The Hilltop. With the introduction of The Hilltop, fans of the comic book series know that many new characters will be entering the show. Recent casting announcements hinted at the introduction of a popular character known as Paul "Jesus" Monroe, The Hilltop's resident ninja-like assassin (not kidding).
Now only a few day later, a casting announcement for a, uh, less popular character was released. While the casting call doesn't explicitly state who the role is for, the details sound starkly similar to a man known as Gregory, the leader of The Hilltop. While many residents of The Hilltop think Gregory is cowardly and self-absorbed, he is viewed as one of the best leaders they've had. Gregory also tends to be a little pervy, taking any opportunity to hit on women. He becomes quite the admirable foe to Maggie Greene later in the series. Check out the full casting call below for additional details.
Executive Producers: Scott M. Gimple, Gale Anne Hurd, Dave Alpert, Robert Kirkman, Greg Nicotero, Tom Luse
Director: Michael E. Satrazemis
Writers: Channing Powell & Matt Negrete
From the graphic novel by: Robert Kirkman, Tony Moore and Charlie Adlard
Casting Directors: Sharon Bialy, Sherry Thomas, Gohar Gazazyan
Location: Atlanta Area
Dates: 9/10-9/21

SUBMIT ELECTRONICALLYPLEASE SUBMIT ALL ETHNICITIES UNLESS OTHERWISE SPECIFIED.

[RICH] 50s – early 60s. Please submit all ethnicities. Narcissistic, egotistical, quick to braggadocio and anger, his own skin is his principal concern. He feeds off the superiority of being in control, but he plays it off with Senator-like charm. He's vibrant, and has the charisma of a car salesman…GUEST STAR, MAY RECUR THIS SEASON, WILL HAVE SERIES OPTION FOR SUBSEQUENT SEASONS (7/16).

[Source]
Sounds like Gregory to us. What do you think? If not Gregory, who could this casting call be for? Which actor would you want to see play Gregory? My vote is for Tom Cruise as Les Grossman from Tropic Thunder.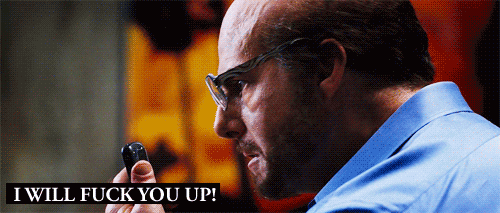 Sound off with your thoughts in the comments section below!
Latest posts by Sebastian C.
(see all)